Organic Pain Relief Balm Infused With Pure Colorado Hemp Extract
Scientifically Formulated For Soothing Relief & Fast Recovery
Helps to Reduce Inflammation
Soothes achy muscles
Helps to Lubricate joints to support mobility
Used to target pain at its source
Get back to your life fast
 100% Money Back Guarantee
Pana Soothe features a unique blend of all-natural ingredients and pure organic hemp from Colorado. Each of the ingredients have been shown to fight pain and inflammation on their own.
But when these all-star ingredients are combined in the right amounts, it feels like you've got the dream-team of pain relief therapy working in tandem on the affected area.

Legal Across All 50 States
Use without concerns about passing drug tests or experiencing psychoactive effects.
Formulated by Professionals
Clinically tested by a team of pain specialists.

Quality Ingredients
Every ingredient is tested for purity and potency before going into our formula.
Are You Suffering From Any Of These Common Issues?
These everyday pain symptoms take a toll and can prevent you from living an active life.
Chronic Back Pain
Neck & Shoulder Pain
Knee Pain & Hip Pain
Elbow Pain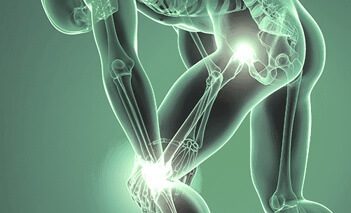 Sports Injury Pain
These issues can limit your flexibility and mobility.
Pana Soothe Organic Pain Relief Hemp Balm has shown to work on each of these issues.
Here's Why Pana Soothe Is
Effective
Provides Fast Topical Pain Relief Where You Need It Most. Our pure organic hemp extract is combined with other potent analgesics to reduce inflammation, block pain signaling, and keep joints and muscles lubricated.
100% All Natural

Topical Formula With No Side Effects

Topical Delivery

Ensures Quick Absorption & Fast Action

Easy Application

Simply massage balm onto the affected area
100% Money Back Guarantee
How does it work?
Pain relief in 3 simple steps
1
Place Your Order
Use this website to place your order. The more you buy, the cheaper it gets!
2
Apply to Skin
Apply desired amount into skin as needed. Reapply when/if necessary.
3
Enjoy Pain Relief
Get the natural pain relief you deserve to stay active and healthy.
The more you buy,
The cheaper it gets!
Choose your package below
We'd like to offer you a limited time discount, to show our appreciation!
Single Pack
Get 1 Jar of Hemp Infused Pain Relief Balm by Pana Soothe
most popular
Triple Pack
Get 3 Jars of Hemp Infused Pain Relief Balm


Get 1 FREE Pain Patches 4-Pack